Brings You The Best Helpdesk!
A fully-featured web-based ticketing system for helpdesk or customer support. It ships in with a multitude of features for handling customer communication through various channels such as social networks (Facebook and Twitter), live chat, e-mails as well as telephone, it also let you record work hours, assign business affiliation based email domain and allow multitasking as well support full-text search. It supports all the modern features which can help to provide most satisfying customer support experience.
Your fast and knowledgeable helpdesk
Supports various security mechanisms such as device-logging and two-       factor-authentication
Provides a customer interface, where they can track the current editing
Supports external authentication via Twitter, Facebook, LinkedIn                       Immediately reports changes to objects
Supports individual escalation or setting client solution time limit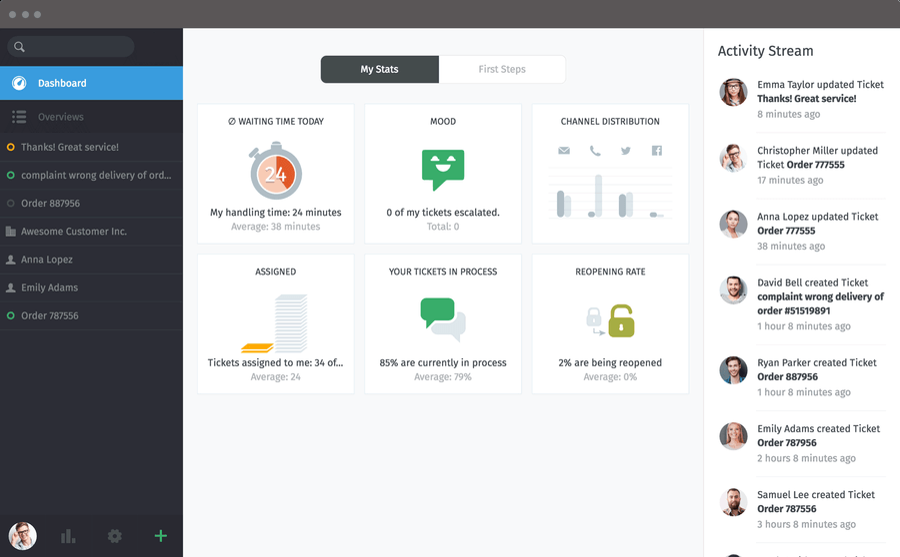 Handle incoming support requests from end-users:
Increase the productivity of the whole company:
Stay connected in one place:
Problem? Solved! We helps your team to find the right answers. After all, great customer service makes all the difference: two thirds of all customers have changed providers because of poor support. But your customers are not among them!