Get The Most Out Of Your Meetings!
Meet combines flexible communication capabilities with powerful collaborative meetings. With Meet, take your team meetings to the next level via integration with calendar apps, high-definition audio and video and advanced meeting management features. The interface is accessible via web browser or mobile apps. It can also be integrated with other Canadatel applications, Google, MS Teams and Slack. Any one can instantly join the meeting by clicking a link or by dialing a phone number. You can also add participants by calling their phones.
Bringing people together, all over the world
High definition video conferencing on any device
Stream a conference to an unlimited number of participants over                     YouTube
100% secured and encrypted
Invite meeting participants from within a meeting with a link or dial-in             contact number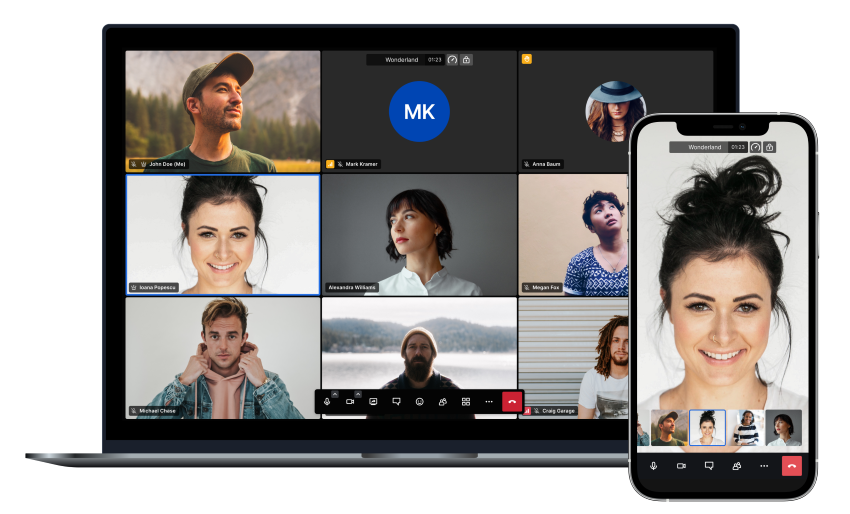 Collaboration for privacy-conscious organizations​:
Meet from a single place:
Integrate your favourite apps:
What does this mean exactly?
Meet rooms get created when the first participant joins and they are destroyed when the last one leaves. Any information they choose to enter, such as their name or email address is purely optional and is only shared with other meeting participants.